Get it right fast!
We can help you get it on and off press with excellent results both on press and proof.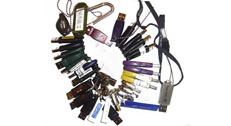 As an independent consultant my focus is on providing friendly and professional services to my clients. I cover a wide range of products (pretty much anything in a prepress department) and have 20 years of installs, which help me to be able to integrate proofing systems with almost anything I run into. Many of my services are used directly by manufacturers or graphic arts dealers to perform or troubleshoot installs.
Certifications: GRACoL, Xrite/Monaco, GretagMacbeth, Best/EFI XF, CGS Oris ColorTuner, GMG Colorproof, ICS Remote Director, CSE ColorBurst, EFI Oneflow, Absolute Proof and Enfocus Pitstop – many additional certifications which can be viewed
here
.


Ron Ellis Consulting LLC can provide you with G7 calibration and training services. We have performed hundreds of press and proofer calibrations for customers of all sizes. Ron was among the first G7 Experts certified in the world, and is currently the cochair of GRACoL.
Read More About Us
Read More